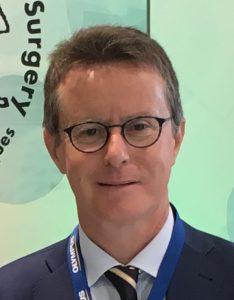 "On behalf of the European Association for Endoscopic Surgery, I would like to thank your President and all of you for giving us this opportunity to participate in the First Congress of the Association of Endoscopic Surgeons of Bosnia and Herzegovina. It's a great honor for EAES to be part of this event that celebrates the new energy of surgeons of Bosnia and Herzegovina to work together to improve diffusion and quality of endoscopic surgery in your Country. We feel this event goes beyond and further build the relationship between EAES and a new sister society in the field of endoscopic surgery and medical education. EAES has always been a hub for many national societies seeking for advanced surgical care and I will be looking forward to continue this tradition by providing young surgeons from Bosnia and Herzegovina all the education opportunities available through EAES membership.
I will be in Sarajevo to strengthen our cooperation in surgical education and look forward to participate in this scientific event.
Thank you very much and I wish you a successful congress".
Andrea Pietrabissa
President Elect of EAES